Auction Status
| | |
| --- | --- |
| Status: | The Auction Is Now Over |
| Bidding Opens: | Fri Dec 9, 2016 08:00 AM |
| Bidding Closes: | Thu Dec 15, 2016 08:00 PM |
| Timezone: | Canada/Atlantic |
| Currency: | CAD (Canadian Dollars) |
Get Social
— ADVERTISEMENT —
Welcome To The Auction!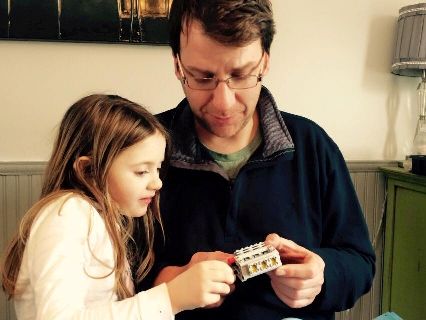 Mark Atkinson is a young automotive journalist who was diagnosed with Huntington's at the age of 34. This debilitating disease causes a progressive breakdown of nerve cells in the brain. Huntington's has a big impact on functional abilities and usually results in movement and psychiatric disorders.
As his condition worsens he is no longer able to provide for his family - his wife and seven-year-old autistic daughter.
During his brief career, Mark earned the respect of his fellow journalists and automobile manufacturers. These people and companies are coming to his aid during these tough times by donating items of interest to enthusiasts. These items are up for public auction through this web site. Others have decided to make cash donations through https://www.gofundme.com/wesupportmark.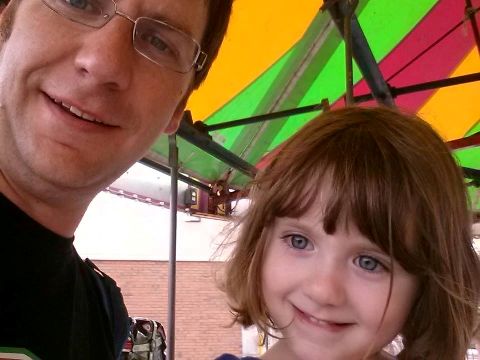 Mark was born in Scarborough Ontario and inherited his grandfather's passion for the automobile. One of his first jobs was as dealership courtesy shuttle driver. Mark attended university in New Brunswick, where his parents were born. He moved to Toronto in order to be closer to his parents, as his mother had cancer and it was progressing. He was accepted into the Centennial College Journalism program. Here, he met fellow journalisms student Rebecca. It was also where he first paired his love of his writing with his passion for cars. His first press car review was published in the Centennial College Courier newspaper. Mark had finally found a way to marry his two loves and his dream job was born.Virtually 100% of the proceeds will go to the Atkinson family. No management or other fees will be deducted. This is a volunteer effort – totally.
Mark's first 'job' in the industry was at Inside Track Motorsports news, as an intern. He eventually worked his way up to editor. Over the years, Mark also worked for many other publications, including those under the Formula umbrella - World of Wheels and Car Guide before eventually deciding to go out on his own and freelance, submitting articles to MSN and Autoguide to name a couple.
Mark and Rebecca married in 2008, and had their first (and only child) Meredith in 2009. Both Rebecca and Mark were freelancing by this point many and decided in 2010 to make the move to New Brunswick, so their autistic daughter Meredith could grow up surrounded by cousins, aunts and uncles. Mark continued as a freelancer, traveling often, and getting his hands on as many press cars as he could, to write reviews, which was his absolute favourite part of his job. Following his diagnosis with Huntington's disease in 2015, Mark had to significantly slow down, and most recently stop, writing.
Winning Bidder Payment Information
Winning bidders will be contacted at the end of the auction to make arrangements for payment and delivery of their items.
Payment Types Accepted:
Interac e-transfer
Bank Draft
General Auction Information
The time on this server will be used to determine the start and end times of the auction. This time may be off from your local time. Refer to the approximate time in the right hand side of this page.
When the auction closes, all bidders will receive an e-mail regarding the status of the items they have bid on.
The highest bid placed on an item, by auction close, is the winner. There can only be one winner per auction item. The auction administrator (group hosting the auction) agrees to sell the item to the highest bidder.
You must register an account in order to place bids. Click Register on the upper right hand side of this page in the login area. Once you have registered, a confirmation/activation will be emailed to you. You must click on the link in the email message to complete the registration process. If you haven't received your confirmation email, please check your "junk mail" or "spam" folder as it may have gone there. You can also re-request the confirmation email. The link for resending the activation code can be found in the login area.
NOTE: eFlea provides a service that facilitates silent auctions for charities & groups/fundraisers. The items up for bids in this auction are listed by the group raising the funds. eFlea is not responsible for the accuracy of the item listings. Please verify item details with the auction administrator(s) prior to placing any bid(s). While eFlea tries to verify the auction administrator(s) and charity/group, we cannot guarantee their validity. Please be cautious and participate only in auctions where you are familiar with the groups and/or administrators.
Information On The Bidding Process Frequently Asked Questions
Please Note that all bids are final. By placing a bid on an item you are agreeing to a contract. You will enter into a legally binding contract to purchase the item from the seller in the event that you are the highest bidder at the time the auction closes. You are responsible for reading the full item listing, and understanding the above instructions and accepted payment methods. The Seller (auction administrator) assumes all responsibility for listing these items. The bidder's source IP address is logged for all bid transactions. Persons placing fraudulent bids may be prosecuted in a court of law.